14 hours - two chairs - 55 people - many books - and lots of anger over plans to close 10 of Plymouth's Libraries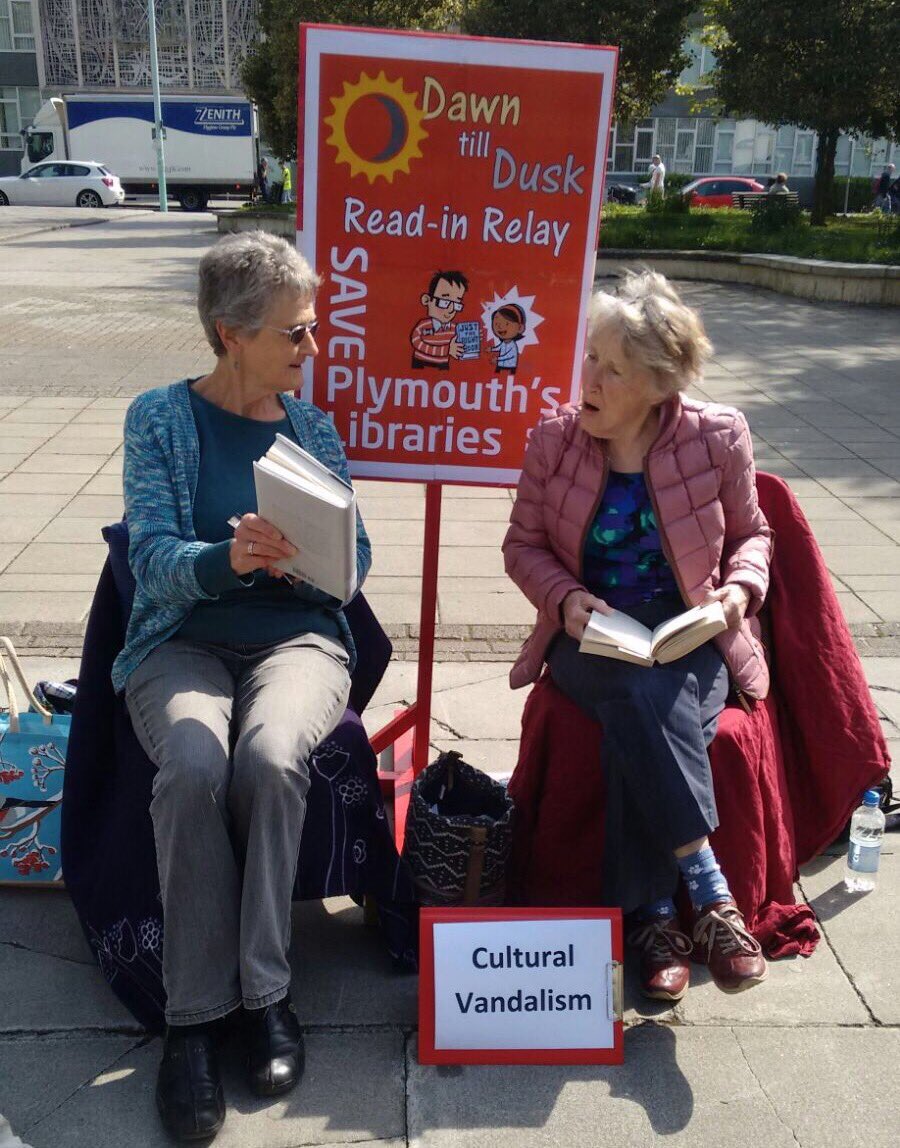 To show their opposition to the Conservative/Ukip Council plan to close 10 of Plymouth's 17 libraries, supporters marked the end of the 'Plan for Libraries' consultation by staging a relay of book reading outside of the Council House in Plymouth city centre.
From Dawn (6am) till Dusk (8pm) a continuous chain of readers showed their support for their libraries by, rather pointedly, reading their books at Tory/Ukip Councillors. A quiet and civilised protest by people who know the value of books and learning, against a fundamentally uncivilised plan to close these vital community hubs, much valued by residents from across the breadth of the city.
This protest was organised by Plymouth Labour, who have been at the forefront of the campaign to Save Plymouth's Libraries, and built upon the Mass Read-in events organised at Peverell, Stoke and Efford libraries over the consultation period.
Labour campaigner Jeremy Goslin said "The anger and depth of feeling shown at previous public meetings and Read-in mass events was  reproduced here, but with quiet and reserve. However, it would be foolish to mistake this quiet with lack of feeling. People in Plymouth have great love for their libraries, and I don't understand why the Tory/Ukip council refuse to listen to the great depth and breadth of support that Plymouth residents have for these vital community hubs. Is it possible that they deaf, as well as illiterate?"
Plymouth Labour is determined to keep our libraries open, and is working with Plymouth residents to fight these Tory/Ukip plans every step of the way.
Do you like this post?