Please come and join in on our regular Peverell canvass, held each Saturday at 4:00pm. Peverell will be a key battleground area against the Tories in upcoming local and national elections, so it is vital that we have a continued and significant presence within the local community. We need  to listen and provide a voice for people's concerns, problems, and desires for their local area.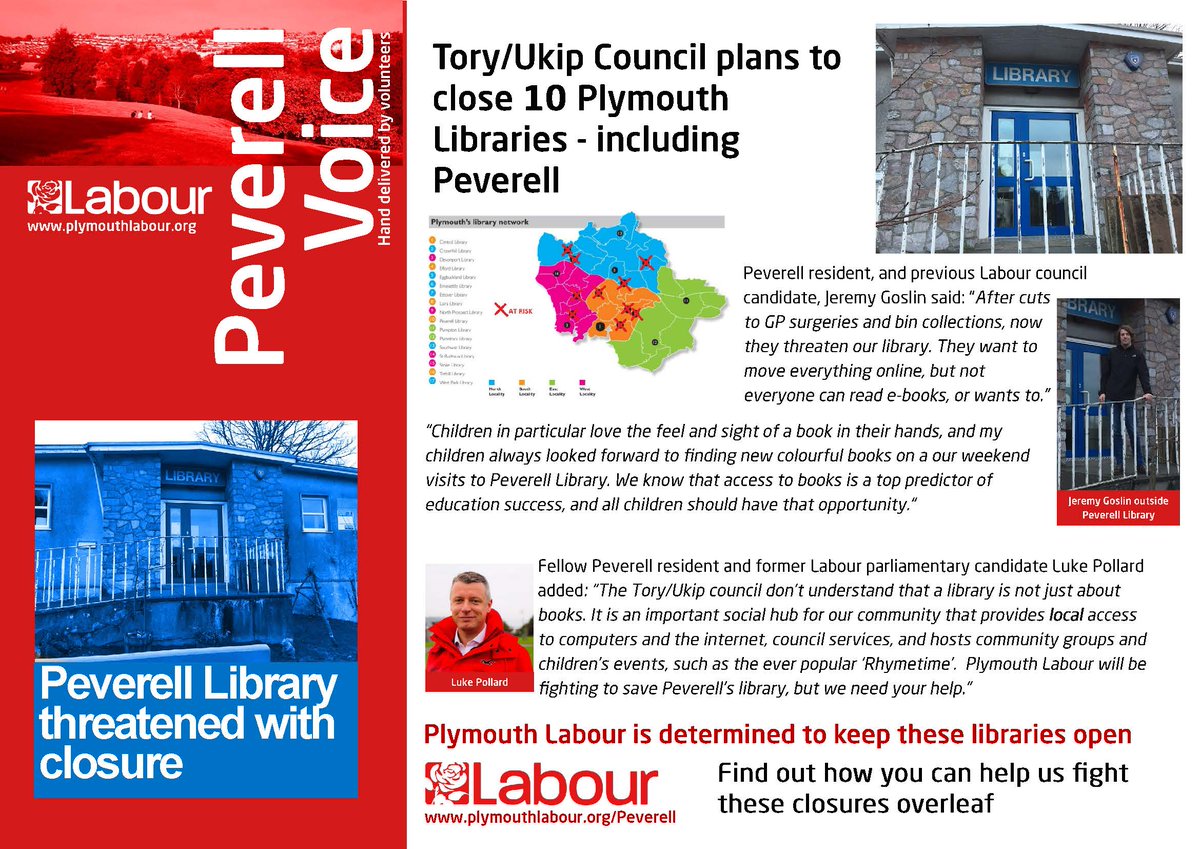 We continue to fight the Tory/UKIP Council plans to close 10 of Plymouth's libraries, including Peverell Library, plus the closure of Hyde Park Surgery in Peverell.
Plymouth Labour is determined to stop these closures, but we need your help! So please come and join Team Peverell on our weekly canvasses!

WHEN
February 11, 2017 at 4pm - 6pm
CONTACT
Jeremy Goslin · · 07511344635
1 RSVP
See who else is RSVPing:
Luke Pollard