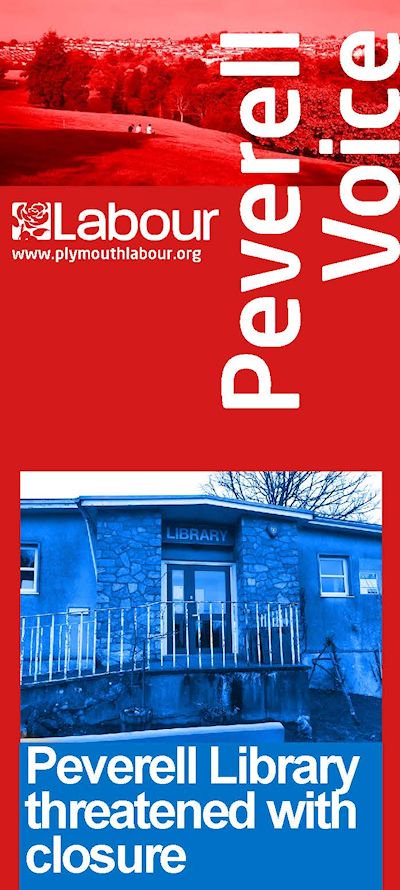 At the last Efford and Lipson, Compton and Peverell joint branch meeting it was decided that Peverell should try it's own individual branch meeting for February. This extraordinary meeting of Peverell Branch will be held on Wednesday 8th February at 8:00pm in Hope Baptist Church, on Peverell Park Road.
We hope that this new location for the meeting, being near to the centre of Peverell Ward, will make it more convenient for you to attend. It is also no coincidence that it is next to Peverell Library, one of 10 libraries across Plymouth threatened with closure by the Tory/Ukip Council. As many of you will know Plymouth Labour has been at the vanguard of the popular campaign to 'Save Plymouth's Libraries', with over 1000 people signing our petition.

With this in mind, the main aim of this meeting will be to discuss ideas on how we can save our local library. In Peverell we have already hit the streets running, with leaflet and street canvasses to raise awareness of the closure and mobilise support running each Saturday at 4pm. 
WHEN
February 08, 2017 at 8pm - 10pm
CONTACT
Jeremy Goslin · · 07511344635